Doctors & Staff
Meet the experienced and friendly doctors and staff who make Focal Point Eyecare a proud provider of vision care products and services in Riverwoods.
---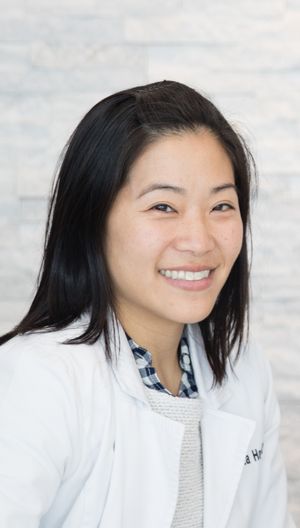 Dr. Anita Han
Optometrist
Dr. Anita Han received her bachelor's degree from Northwestern University in 2003. She graduated Magna cum Laude from the Illinois College of Optometry. After graduating, Dr. Han leased a space within a large retail location, where she built up experience and her practice.
Dr. Han is an Illinois native, born and raised. She currently resides in Northbrook with her loving husband, three vivacious children and dog named Rocket. Anita Han loves exercising, playing volleyball, traveling and, most of all, spending time with her family.
Dr. Han has received extensive training in primary care, ocular disease management, pediatric care and contact lenses. Her philosophy is giving quality care, specific to the needs of her patients. She is conversational in English, Korean and Spanish.
---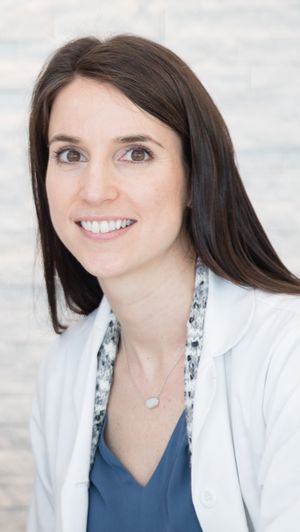 Dr. Rachel Hutchins
Optometrist
Dr. Rachel Hutchins-Bocinsky received her bachelor's degree from Loras College in 2004. She graduated Magna cum Laude from the Illinois College of Optometry. Dr. Hutchins is originally from Iowa but relocated to the Northwest suburbs several years ago. She gained exceptional experience when she joined a large multi-doctor private practice in Iowa City, IA after graduation.
After moving to the Chicago suburbs, she continued working in the private practice setting because she enjoys the variety that private practice offers, including management of ocular disease and urgent care visits, as well as routine annual glasses and contact lens exams.
While not at the office Dr. Hutchins enjoys spending time with friends and family.
---
Susan Tanner
Office manager/Optician
Susan started her optometry career in 1996 as a frame stylist and soon became a dispensing optician in 1997. She has enjoyed working in a variety of practice settings over the years and has great knowledge of various lens designs, manufactures, lens materials, and coatings. Susan's skills have guided her in the various leadership roles she has held. Her optical experience allows her to help patients understand which frame and lenses will work best for their individual optical needs.
When you call the office Susan will likely be the first friendly voice you will encounter. She is happy to help our patients with any questions or concerns. Susan oversees the day to day office operations as well as coordinating care and communication with patients. She is always looking for ways to help the team improve and grow.
In her spare time, she enjoys gardening and spending time wither her 2 dogs, family, and friends.